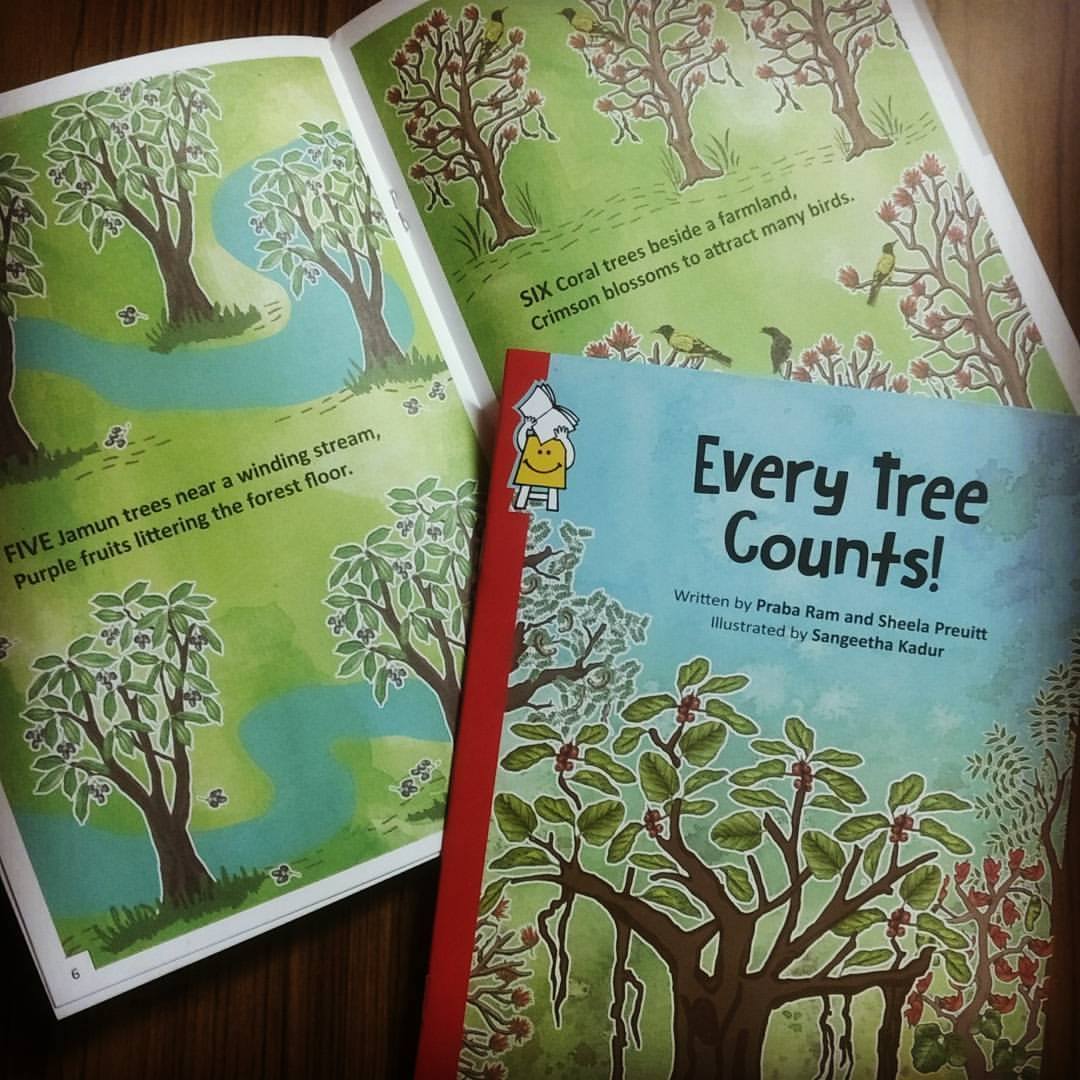 My second children's storybook project with Pratham was all about trees! It was co-authored by Praba Ram and Sheela Preuitt. They introduced children to the basics of counting numbers by using different trees. Published in 2017, copies of the book were made available in 4 languages – Kannada, Hindi, English and Marathi.  The illustrations for this book falls under the Creative Commons license (CC-BY-SA 4.0).
With the mission, 'A book in every child's hand', Pratham books have been creating engaging storybooks in multiple languages and formats to help children discover the joy of reading.
One can enjoy the book on the digital platform – Storyweaver.
Peruse through the images, to find 10 different trees in their varied landscapes within India, and find out how each of these trees are special.